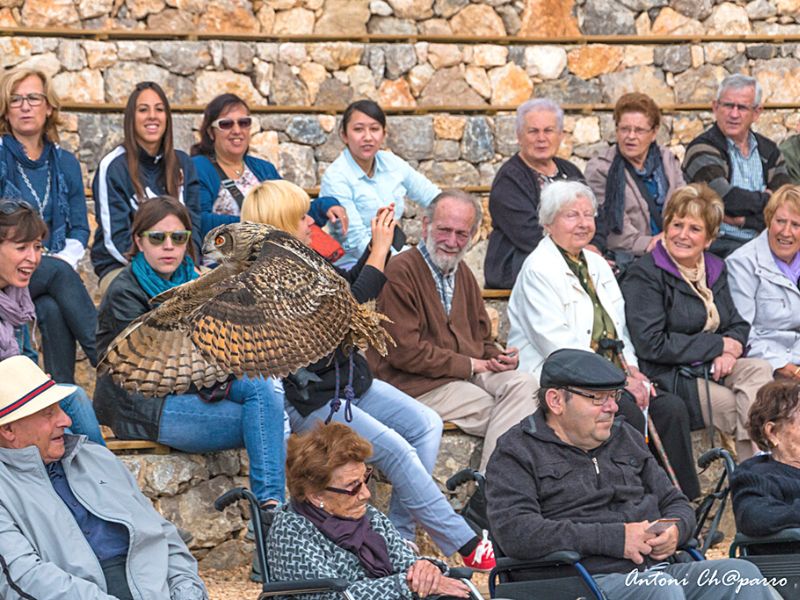 Caring for the elderly is everyone's business.
Organize a trip for groups of seniors or friends.
We will take care of all the organization according to your requirements.

Download the information sheet
Options for senior groups
1-day trip for seniors
A complete offer that combines the gastronomic experience with a visit to the places that will awaken the childhood memories of the participants.
Weekday price: €36.50 per participant
Weekend and public holiday price: €42 per participant
Visit Zoo
An economical option is to visit only the Zoo of the Pyrenees. Includes the Guided Tour and the Birds of Prey Flight Exhibition for seniors.
Weekday price: €9 per participant
Price weekends and holidays: €10 per participant
PAYMENT TERMS

Beneficial cancellation policy
We do not ask for an advance.
You can cancel the reservation 1 week in advance.
Free day change.

Payment without prior commitment
In cash on the day of the excursion.
By bank transfer.
Only the people who actually participate in the excursion pay.
Special offer
You will enjoy an additional discount if the senior group is made up of 50 people or more.
Visit the Pyrenees Zoo for groups of seniors
Discover a hidden treasure of Catalonia. Take a trip to the roots of our culture.
Quality
All the collaborating entities have long experience and the endorsement of excellent ratings from customers of the 3rd age.
Authenticity
A fascinating excursion in a beautiful natural environment, real fun activities with a complete gastronomic experience.
Convenience
We will organize the event according to your needs and requirements. Unified and very favorable cancellation policy.
Enjoy a full excursion
Everything you need to enjoy nature, culture and gastronomy in a beautiful corner of Catalonia that is yet to be discovered.
The trip to Cambrils in the mountains in groups stands out for the authenticity of the experience, with a landscape of contrasts, places with a singular charm, tranquility and warmth.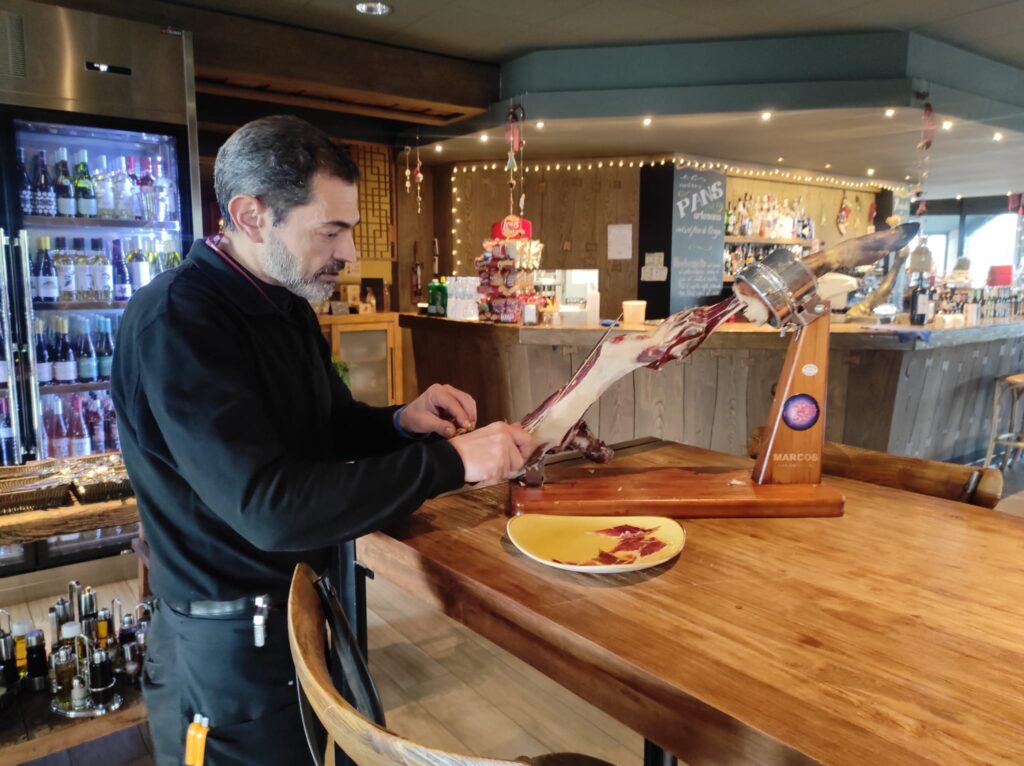 Breakfast at the Hotel Gran Sol in Solsona is an excellent introduction to the journey through time that the participants will enjoy. A typical breakfast from our land made with local products.
Breakfast
Bread with tomato
Sausages from the region
Water, wine, soda
Coffee or infusion
If your arrival journey does not pass through Solsona, we will adapt the breakfast option to your needs.
Zoo of the Pyrenees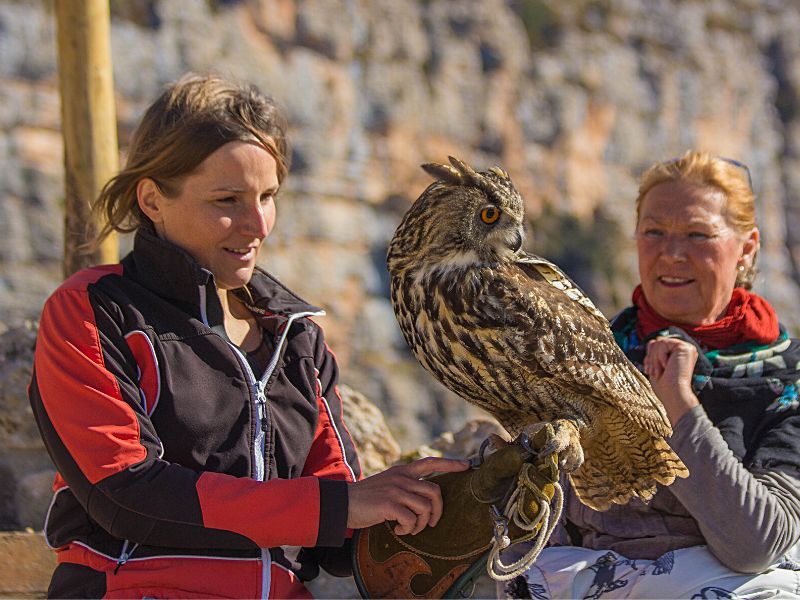 Guided tour
Accompanied by a specialist, you will learn the moving stories of the animals that live in the refuge.
Birds of Prey Show
A birds of prey show full of surprises. You'll pet a lovely fox, hand-feed a crow and fly an adorable owl yourself.
Do you want to witness how salt is made at an altitude of 1,100 meters? Find out what this artisanal and somewhat magical process of turning water into salt in the middle of the mountains looks like.
Guided tour
A tour to learn about the history of these ancient salt pans and see how salt continues to be extracted. Wooden canals, ponds, medieval mills and the salt spring will accompany you on your way.

Lunch menu for senior groups
Stuffed potatoes (trumfos) from Cambrils
Salads in the middle for everyone
Grilled meat with garnish
Desserts
Bread, wine, water and soda
Coffee or tea
Rediscover the flavors of Catalan cuisine.
We care that the tour participants can enjoy a complete experience. In this case, food plays an important role.
To round off an authentic experience for visitors, we have chosen two charming restaurants in Cambrils in the mountains with high-quality Catalan dishes, good bus access, comfort and a welcoming atmosphere.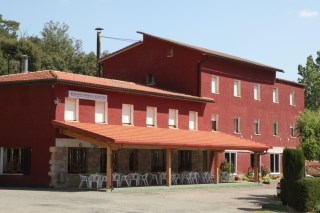 In the middle of nature you will find familiar treatment, a kitchen with local products and a corner where you can disconnect surrounded by silence.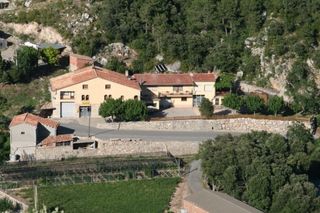 La Fonda Casanova is a small family inn from 1948, specializing in home cooking.

Additional service
Mountain roads can be quite a challenge for a bus driver and consequently reduce the comfort of the participants. Fortunately, we can offer you a professional and economically very competitive service with an agency specializing in mountain travel.
8 REASONS TO BOOK THE EXCURSION FOR GROUPS OF SENIORS
We all have to take care of the elderly. Now more than ever.
They have been and are going through the ubiquitous fear of the corona-virus pandemic. Many older people are suffering from loneliness. The truth is that, just as it can happen to any younger person, they also need a touch of affection.

Seniors deserve authentic experiences.
Appreciate the effort of older people. They have given everything for us. Now it's our turn to show them our appreciation. Don't do it with cheap tours. Look for authenticity and quality to show you really care.

Act now
Will you be able to continue doing good things for the people you are responsible for? Take the opportunity to do beneficial actions that enrich the lives of the people who depend on your decision.
Leave a legacy
Awaken the spark of joy and vitality in our seniors. It allows them to relive and rediscover the experiences of their youth.
Quick and easy success
We will prepare the complete trip without you needing to implement your time. Contact us, define for which day and for how many people you want to give this extraordinary gift.
Don't worry about problems
We have unified our cancellation and day change conditions to give you the maximum freedom and security when hiring this trip.

Added value
The rural areas of Catalonia suffer from depopulation and aging. The companies that participate in this offer fight every day to keep rural Catalonia alive. Show them your support. The tour participants will appreciate personal contact with real people.

Do you have doubts? We are here to solve them.
You don't know this corner of Catalonia and you are unsure if what we promise is real? Contact us. We will invite you to get to know the Zoo of the Pyrenees for free first hand before making a decision.