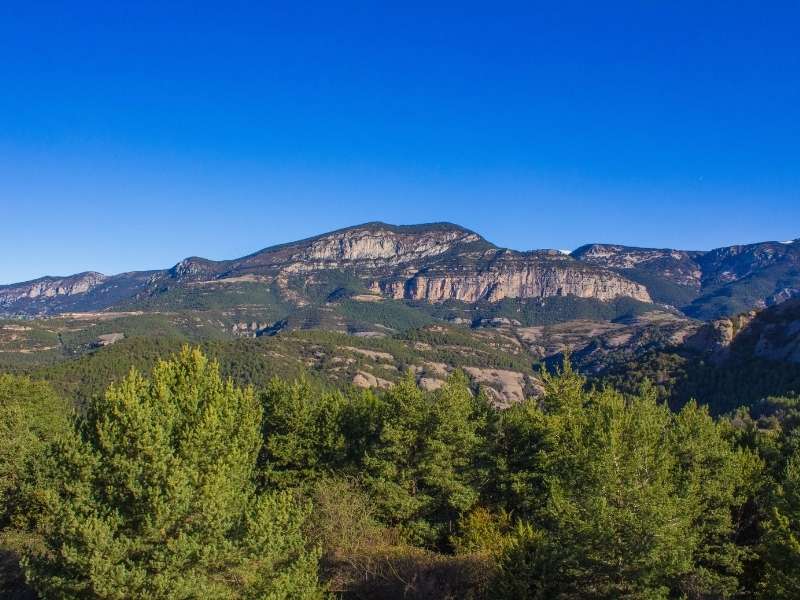 Zoo of the Pyrenees
Ctra. L-401, km 35,6
25283 Odèn, Catalonia
Spain
Location on Google Maps
Coordinates: 42.122749, 1.498059
The Zoo of the Pyrenees is located in central Catalonia, close to the Port del Comte ski slopes.
Going to the mountains is fun, but it's not always an easy trip.
Sometimes navigation takes you down a desperately long road. We have had customers who have taken 5 hours to make a trip which usually takes 45 minutes. Another family, who wanted to take the «short path», got lost on a narrow track in the middle of the forest and even had to cross a river by car! They finally had to dirve all the way back to take the main road – all this with two small children on the back seats.
So how do you get to the Zoo of the Pyrenees?
Public transport
We're sorry, but there is no public transport to the Zoo of the Pyrenees. The nearest train station is in Manresa. The bus line reaches Solsona, but there are still 30 km from Solsona to the zoo.
With car
The only way to visit our park is by car. We recommend using Google Maps navigation. And, above all, follow the recommended route (it is marked in blue). Routes marked as optional are often only forest trails and if you don't have a 4×4 you could have trouble getting to the zoo at the time of the activity. If you don't use Google Maps and do not know how to get there, please contact us. We will send you a personalized description per email.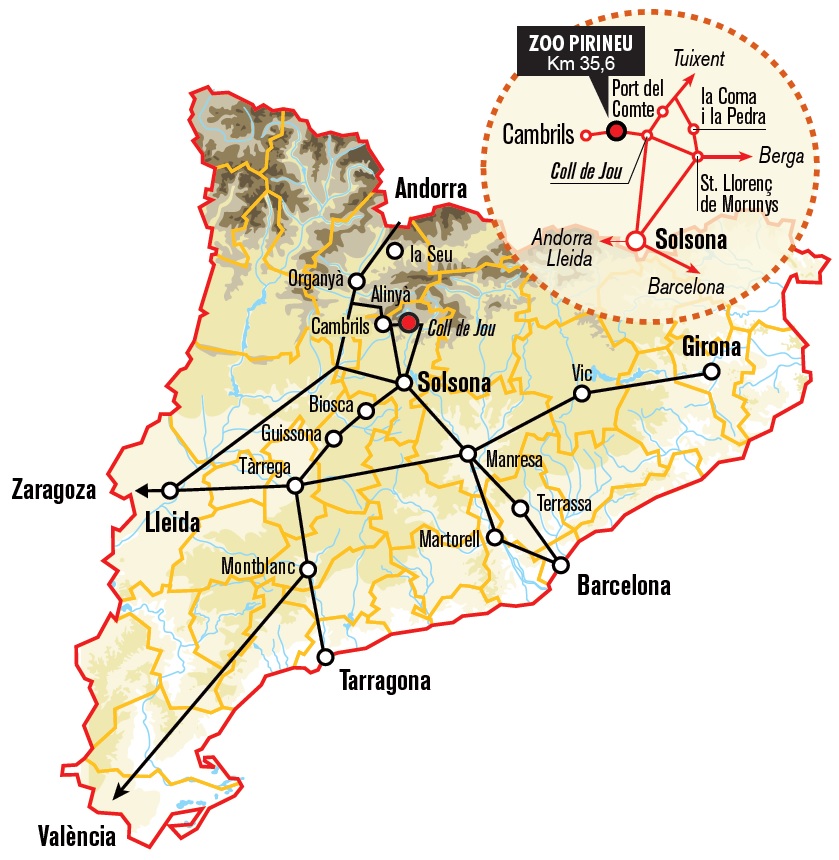 Plan your visit well
Please calculate in advance how long it will take you to get to the Zoo of the Pyrenees. The activities have their own schedule. We can't wait for you to arrive and start later.
Parking
The Zoo of the Pyrenees has an ample parking for cars, motorhomes and busses.

Have a nice trip and see you soon
Photo: Antonio Chaparro